When Stephanie told me abut her CSA, I was so excited to find one, and now that I have, and we are both partaking in one, we have decided to pick something each time to talk about. Now. You may or may not know this, but Stephanie and I don't live close, not in the same state, or agricultural zone. Apparently things in Texas grow differently than things in Colorado…. Who knew? We picked summer squash this time around bc if you live in a southern climate you have this coming out your wazoo right now, and if you are farther to the north, you're fixin to get this.
I love summer squash and I hate summer squash, and all for the same reason:
It is a forgiving, easy to grow plant that produces well…….really well. If you're a novice gardener like myself, you feel a great deal of pride when that first squash grows, and you can harvest it. And eat it! Then you get another one, and ANOTHER!!!! Then, after you've pulled off your 497th squash, and you, your neighbors, and random people you have met on the street have all tried every Pintrest recipe out there, you're done. You never want to see another yellow squash again….. Until next summer when you remember what a stud you felt like for producing so much squash and you do it all over again.
I like squash, all kinds of squash. Not to get all Forest Gump on you here, (or Bubba, rather) but there are so many kinds of squash and each one has an infinite amount of things you can do with it. You've seen my zucchini lasagna, and more recently my squash soup…..
Here are a few other things I've done with yellow squash lately.
Super Fast, Super Easy Sautéed Squash

This is my go-to way to cook yellow squash. It takes a matter of minutes, it's easy, and easy to clean up. You can use any flavoring if seasonings you like.
Ingredients:
1 large yellow squash -sliced thin
1 lemon
1 bunch of basil torn up
3 tsps of salt
3 tsps of onion powder
1 tbsp of garlic
1 tsp of pepper
2 tbsp of butter
Directions:
Combine lemon through pepper
Melt butter in sauce pan over medium high heat
Once butter is melted add seasoning mixture to flavor the butter
Add squash, coat with butter mixture, and cook until squash is soft
Serves 4
Grilled Yellow Squash

Ingredients:
3 medium squash sliced 1/2 to 3/4 inch
2 Anaheim Chilies
1 bunch parsley
1 basil leaf
1 small sprig of dill
1 tsp of salt
1 clove of garlic
1/4 cup + 1 tbsp of olive oil
juice and zest of 1/2 lemon
Directions:
Drizzle 1 tbsp of olive oil on squash
place squash on medium heat grill
combine the rest of the ingridents in blender and blend to smooth consistancy
When squash is tender, remove from grill
Drizzle squash with sauce
Serves 4
Squash Pasta

Ingredients:
1 yellow squash sliced thin or peeled into strips with vegatable peeler
1 small tomato
1 green onion
1 serrano pepper
1 pinch of salt
2 tsps of olive oil
Directions:
Bring 6 cups of salted water to a boil
Add squash to boiling water
Combine tomato, green onion, serranos, salt, and olive oil in a small bowl, set aside
When squash is tender, strain and put into a bowl
Pour tomato mixture over top of squash
Serves 1
Squash Bread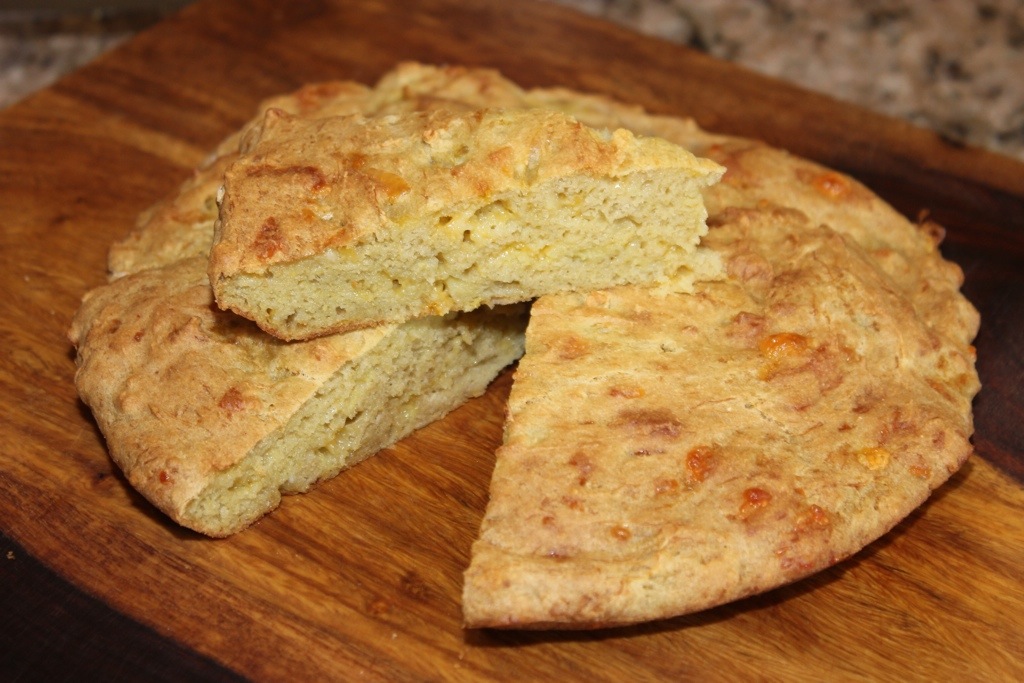 This is my answer to the corn bread that I miss.
Ingredients:
3 small to medium squash cut in half length-wise
1/2 cup grated cheese
2 tbsp sugar
1 tbsp olive oil
1 tbsp melted butter
1/2 tsp of baking powder
1 tsp baking soda
1 cup gf flour
1 tsp salt
Directions:
Drizzle olive oil over squash and bake at 350 for 30-45 minutes until tender
remove seeds from squash and scrape flesh into medium bowl discarding the seeds and skin
add cheese, sugar, eggs, and butter. Mix to combine
in a separate bowl combine flour and baking soda, baking soda and salt
add wet ingredients to the dry ingredients, mix to combine
pour into a greased 8 inch round pan
bake at 350 for 25 mins or until toothpick inserted comes out clean
Serves 8
Now go see what Stephanie has to say about the benefits of yellow squash!